Apply for IMPPM 10th Edition!
Due to the ongoing COVID-19 restrictions the 10th edition will be entirely delivered on line (daily live interactive lectures on Zoom and Moodle based activities).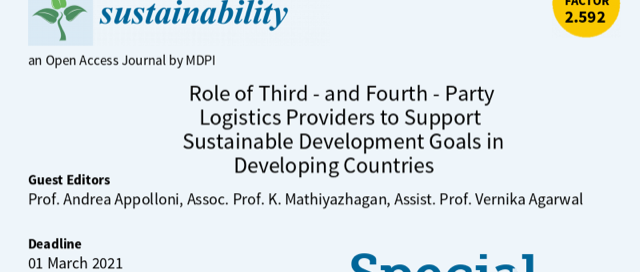 Special Issue
"Role of Third- and Fourth-Party Logistics Providers to Support Sustainable Development Goals in Developing Countries"
"IMPPM Procurement Pills"
A new challenge to tie up with our public procurement community.

One hour virtual events to share ideas and experiences with important guest speakers.
---
Visit here the Archive