Scholarships
Scholarships cover the academic fees (including the diploma cost) and the accommodation expenses at CampusX for the in-class period (for more information see: Accommodation)
Please note that the VISA fees, travel (including air fare), meals and incidental expenses must be met by the students (or by their employer).
Together with the European Bank for Reconstraction and Development (EBRD), which is supporting the progam from the very beginning, other financial institutions, such as African Development Bank and Islamic Development Bank, have supported the programme in previous editions.
For the 9th Edition (A. Y. 2020/21) the programme will be supported by EBRD:

EBRD Scholarships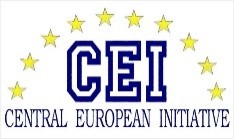 EBRD scholarships are open to senior managers of public procurement agencies and large public sector procurement organizations
Eligible countries:
Albania Armenia Azerbaijan Belarus Bosnia and Herzegovina Bulgaria Croatia Cyprus Czech Republic Egypt Estonia FYR Macedonia Georgia Greece Hungary Jordan Kazakhstan Kosovo Kyrgyz Republic Latvia Lebanon Lithuania Moldova Mongolia Montenegro Morocco Poland Romania Russia Serbia Slovak Republic Slovenia Tajikistan Tunisia Turkey Turkmenistan Ukraine Uzbekistan West Bank and Gaza

In addition to IMPPM eligibility criteria, EBRD scholarship candidates should fulfil the following:
written confirmation that the candidate is involved in the procurement field within a public organization;
written confirmation that, for the duration of the course, the organization or the student will meet all the travel and other expenses not covered by the scholarship;
preference will be given to applicants born after 1975.

In order to apply for an EBRD scholarship candidates must check the corresponding box in the Online Application Form (for the procedures please refer to the admission procedures)
Need more information?
For more detailed information regarding the EBRD Scholarships, please contact Veljko Sikirica:
Phone/viber/wa: 001 301 7939307
skype: veljko.sikirica
email: veljko.sikirica@uniroma2.it